Our current auction
Online Embryo Sale | 18 September until 21 September 2018
This is a traditional English auction.
Auction is closed.
ONLINE EMBRYO SALE
Closingdate: Friday, 21. September 2018 (21:00 PM - Dutch Time)
Click here for the online catalogue
A few examples of the embryos selling: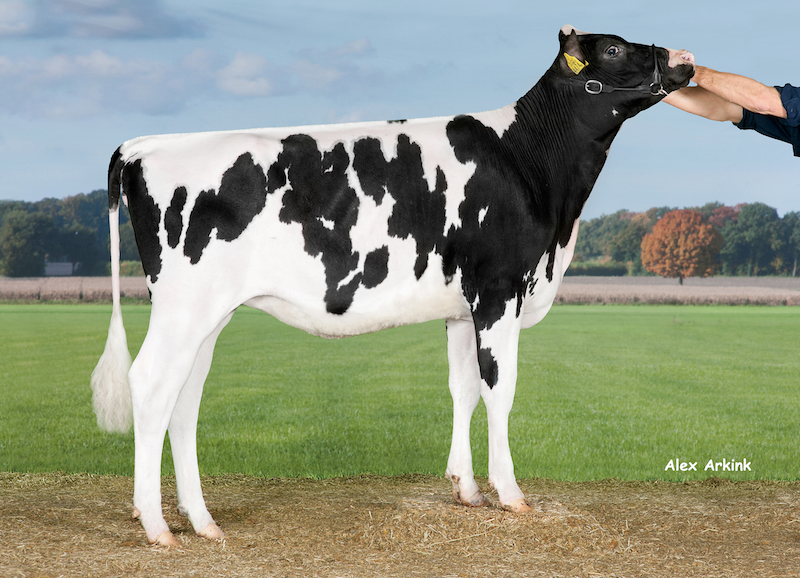 FEMALE S-S-I Montross JEDI x DG Caylee (CLICK HERE)
FEMALE S-S-I Montross JEDI embryos from the full sister of DG CHARLEY - DG Caylee!!
S-S-I Montross JEDI is dtr proven since the August '18 run and impresses with 447 Milking dtrs and still +2729 gTPI!
Same cow family as Charley, Chevrolet, Fanatic, Commander and more!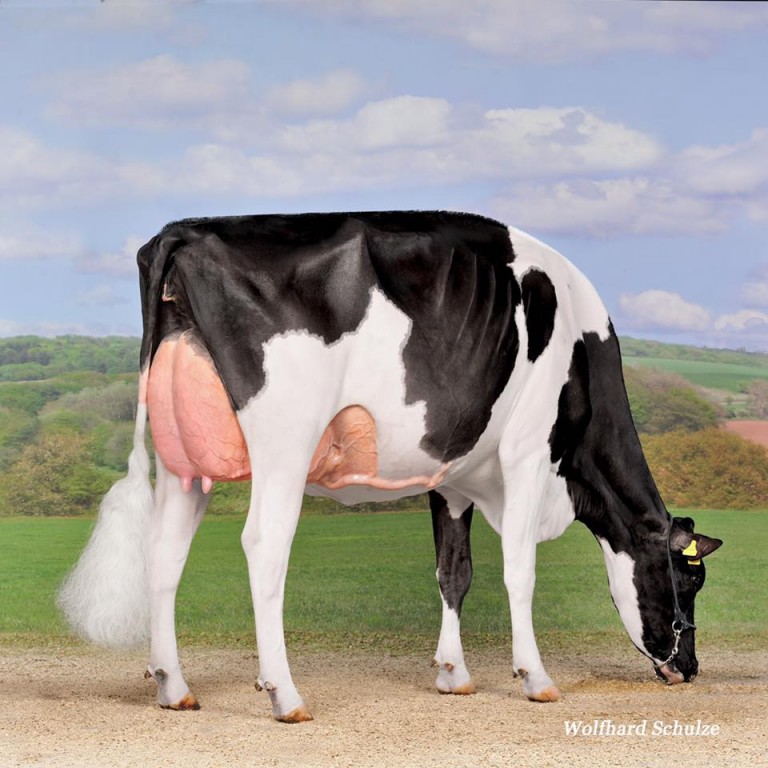 FEMALE Croteau Lesperron UNIX x JK Eder DG Doorman Dance VG-87-NL 2yr. (CLICK HERE)
FEMALE embryos from the DARLING cow family!
FEMALE Unix x JK Eder DG Doorman Dance VG-87-NL 2yr. x the full sister to DH GOLD CHIP DARLING EX-94-CH
Darling was SUPREME Champion Swiss Expo '17 & GRAND CHAMPION Expo Bulle '18!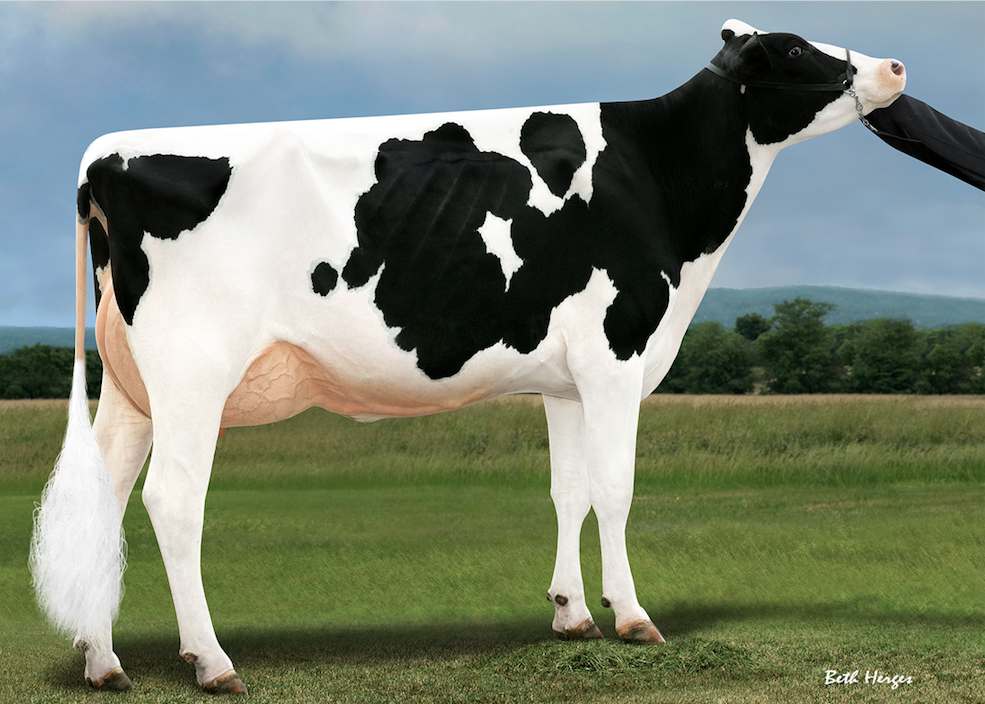 FEMALE T-Spruce Frazzled HUEY x Ms DG Delta Bridgett *RC VG-85-USA 2yr. (CLICK HERE)
EXCLUSIVE FEMALE HUEY embryos: GTPI +2888 / NM 1002
From the #1 GTPI RED CARRIER cow in the USA: Bridgett RC!
HUGE potential for chart topping RED CARRIER offspring
Bridgett *RC her Pinnacle dtr is the #6 GTPI RC heifer in the USA
Bridgett *RC is full sister to Blake (5 progeny > 2800 GTPI) and sold for > $ 100.000
Going back on the All-American cow: Rainyridge Talent Barbara EX-95-USA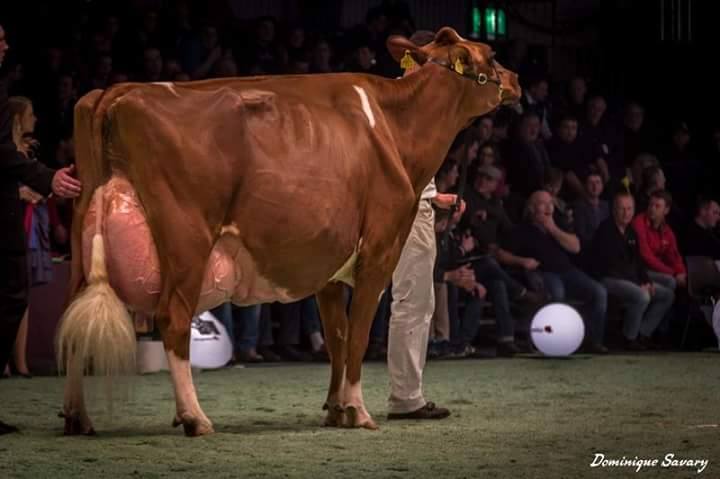 FEMALE Col DG CRUSHTIME x La Waebera Dreamdate Oceane VG-85-FR 2yr. (CLICK HERE)
FEMALE embryos from the TYPE SENSATION of this moment Col DG CRUSHTIME +4.01 PTAT!
Out of a direct dtr of La Waebera Glacier Oceanie EX-94-CH
Her maternal sister sells at the GERMAN MASTERS SALE '18!!!
Oceanie: >100.000 kgM lifetime production
Oceanie won multiple titles: 1st place Swiss Expo '16, 3rd European Show Cremona '10, H.M & Res. Best Udder Swiss Expo '12, Grand Champion Swiss Red Night '13, 1st place Expo Bulle '14, Grand Champion Jr Expo Bulle '13 & more!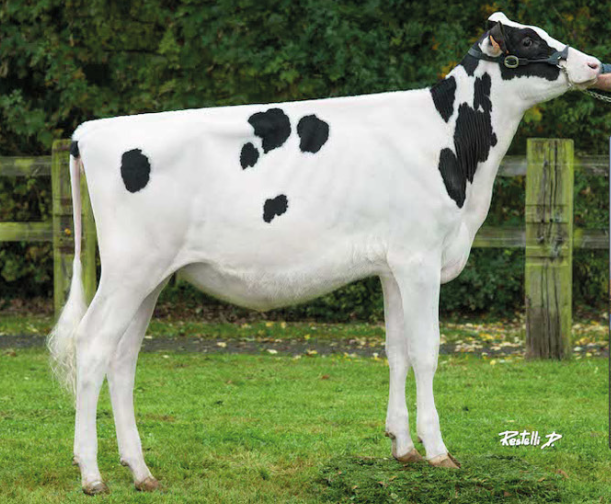 FEMALE Woodcrest KING DOC X Madona Du Bois Du Pins (CLICK HERE)
Incredible cow, top 5 PTAT cows >2yr old +3.78 PTAT
Former #1 PTAT Monterey dtr / #7 PTAT Heifer (>9 Months) in Europe!!
Mogul & Supersire FREE!!
New and up-coming cow family!
Super sire stack: Monterey x Enforcer x Big Time x Bolton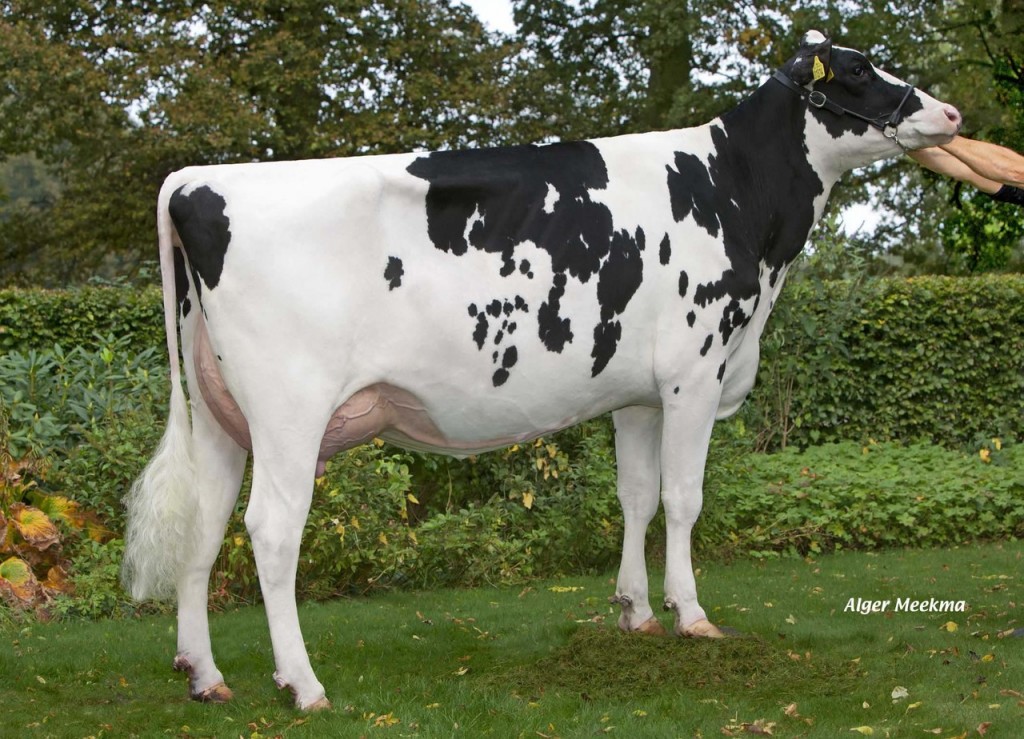 Bomaz SKYWALKER x Vekis Karo (CLICK HERE)
Fantastic Bourbon dtr with +2625 GTPI & >2.00 PTAT!
Huge production in her index: +1537 Milk & +0.06% Fat & +0.05% Protein!
Grand dam is the former #1 GTPI Heifer & Cow in Europe!
Same family as O-Cosmopolitan, Contrast, Charley & more

For the complete catalog ---> click here